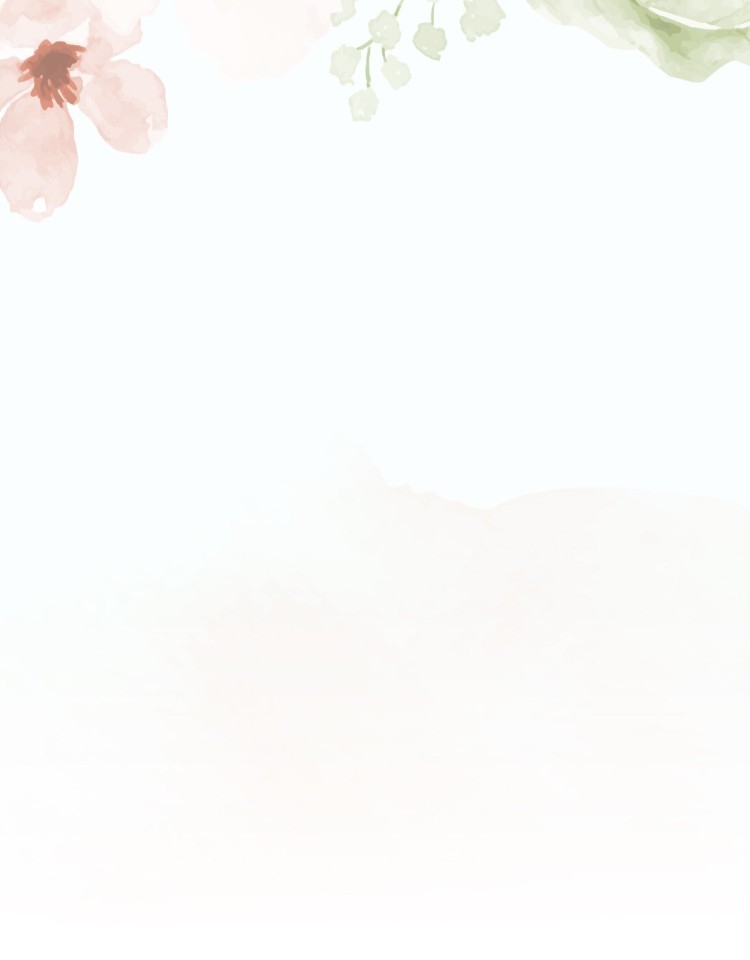 What Our Residents and Their Families Say
Providing the type of care we'd want our own loved ones to have is near and dear to our hearts, and we love hearing how we've made a difference in people's lives.
Leave a Review
"My Mother in Law became a resident of this beautiful residence. The friendly, warm and caring staff was apparent the first day we were there. Kindness and peace were felt when we walked through the front door. The staff are available to take care of every need. The food looks delicious Mom says ""food good"" Prepared with caring hands"
"We feel so lucky to have found Harborview for our mom! She has lived at Harborbiew for a year and a half now and we couldn't be happier with the care she receives there. Our mom is in her 90s with severe dementia and low energy but she is easy going and cheerful. Not all of the residents are as laid back as she is but the staff treats them all gently and with infinite patience. We love that it is close to our house and 5 minutes from my husband's work. We love that it is a small facility with very little staff turnover. We love that it is in a stunning brick manor house overlooking the bay with nice gardens and patios to sit on and watch the world go by. This makes visiting her pleasant for us as well as other family and friends. They have tons of planned activities for the residents - chair yoga, art appreciation, live music, pet therapy, and BINGO obviously. Not all of the residents can participate but even the ones who can't seem to enjoy just being near the action. When she first moved in to Harborview, they were between administrators and there were some ups and downs but it has always felt like it was striving to make improvements. Since Carmen has come on board things have just gotten better and better. The owner, Jeff, is surprisingly easy to contact, down to earth, and knows each of the residents well. The lead med-tech Dani is phenomenal and unbelievably sweet. We moved our mom to Harborview when our dad passed after battling severe dementia for five years at home. We realized that even with 24 hour care, she would be lonely in their house without him. A couple of thoughts, no place is perfect and any place you select for your loved one is going to disappoint you in some way. Our mom was a multi-lingual, abstract expressionist painter, and French chef. In the beginning it was hard to watch her eat food we would never have imagined her liking, watch TV we would never have imagined her watching, or playing games like BINGO. It is up to YOU to individualize and enrich your loved ones experience. The staff gets to know them but that is how they are NOW. You know how they WERE. Harborview is an excellent facility, but it becomes an amazing one if you involve yourself in the daily care of your loved one. I write this with a pre-Covid perspective. Before the pandemic, we were able to visit her easily and as often as we wanted. The situation is incredibly sad and frustrating, but Harborview has followed every state mandate to the letter and kept us informed of any changes. They have facilitated video chats, reconfigured staffing to fill the gaps in enrichment due to family and activity leaders being kept out. Carmen even got some robotic toy pets for the residents to play with since pet therapy is cancelled. More recently we have been able to ""visit"" our mom through the gate in the driveway any time we want. I can't imagine going through something like Covid with a facility, staff, and leadership I did not have complete confidence in. Harborview has been excellent during this difficult time. "
"After a fall at home at 2 am --and a brief stay in the hospital and rehab, our family realized that it was time to find a place where our Dad could have 24 hour care. We searched for the perfect place and found it in HarborView Senior Assisted Living. The very first meeting with Jeff Settineri was wonderful. He is very caring and engaging. As we initially sat and talked to him, residents would go by or come to the office. He was kind and spoke to them in a very respectful way...This said volumes to us. Dani and Geneveva have been so nurturing and kind to our Dad. The whole of the team at HarborView treats every resident with care kindness. Each resident is given individualized attention daily. Harborview is a beautifully maintained mansion that gives the feeling of Home and never the feel of an institution. This is by far the most unique and very best facility we visited. It is unlike anything else you will experience in your search for the perfect home for a beloved family member who requires assisted living. Honest, professional, respectful, compassionate, friendly and caring. These words sum up the owner and staff. The very best."
"I had a friend that was staying at Harborview. I would visit her 6 days a week. During that time I got to know the staff and the owner Jeff. They all were incredibly kind and caring people. The home has a very family feeling. You're able to visit your loved one whenever you feel the urge. The clients are well taken care of and loved. I highly recommend this facility for your loved ones. Good people"
My mother was a resident for a year and half. She was in her mid 90s. We moved her to HarborView because she needed a lot of assistance, She was not a memory care resident and the staff worked to keep her busy with activities. The staff was always responsive and attentive to her needs a communicated well with me. Mom was very appreciative of the care that was provided by HarborView. I was surprised that she enjoyed the food. My father in law was a resident for several months until he was well enough to go home. We were very appreciative of the effort made by HarborView to accommodate him during a short stay.
"I doubt anybody with a parent or loved one who requires an extraordinary amount of care would ever relish the prospect of having to make the difficult decision of placing them in the custodial auspices of a third party, but one year ago, I had to make that decision, two years after it became highly evident that my dad was having increasing difficulty completing day to day tasks, and that he was starting to suffer from dementia symptoms he could no longer hide. Everybody with a parent who did their jobs properly would be able to easily attest that they want the best for their parent, regardless of their health, and regardless of the cost and toll. My dad is one of those people. For two years, I vowed to keep him at home, utilizing in home care givers while I worked, and watching after him while I didn't, but when his time at home became a safety liability, and his perception of where he was at all times became increasingly distorted and oblivious to the comfort of familiar surroundings, the benefits of keeping him with me were outweighed by the risks to him and the risks to my own livelihood. I toured beautiful and not so beautiful facilities throughout the county before meeting Jeff and his care team, and the first things that struck me about his facilities right away were the attentiveness to care, the excellent staff to resident ratio, and the utilization of comforting therapies and communal activities to keep the residents' minds active and engaged. While there seems to be a general standard in the type of activities assisted living and memory care facilities provide for their residents, Harborview (and Bayview), appeared to have a synergy between their care staff and residents that seemed familial and compassionate to a degree I did not notice in other Assisted Living facilities I had seen throughout San Diego. My dad was a guitarist for most of his life, playing in rhythm & blues, and dance bands throughout his adult life, while also providing audience for countless concerts and jam sessions orchestrated by local jazz legends around town. There is a healing and connective power music has to activate certain parts of the brain, even in people with dementia, and it was a comfort to see that a variety of music was always playing somewhere both in Harborview and Bayview, and that live performers were in regular rotation at both facilities, as a benefit to the residents. It has been one year since my dad was placed into Assisted Living with both Harborview and Bayview, and while the rate of advancement of his dementia, and the course of his journey has taken some difficult turns over the past year, I am absolutely confident that I made the right decision on his behalf, and that it has been made astronomically more comforting and bearable by the amazing team of Jeff, Genoveva and the entire care staff. All of them have been extremely supportive during the most difficult times, encouraging throughout the better ones, and more importantly, my dad has been treated like family, and our family has always been welcomed warmly. In a perfect world, a place like Harborview wouldn't need to exist for people struggling with the cruel cognitive impairment that comes with the territory of an Alzheimers/Dementia diagnosis, and the mysteries driving the onset of these conditions would be figured out, and preventable. But the world we live in doesn't afford us such luxuries. So, with an imperfect world in hand, all I can believe is that it is definitely made less imperfect because of places like Harborview, and years from now, when my dad has moved beyond the final steps in his story, the fact that he had a comforting, beautiful place to rest, and a genuine, compassionate and loving infantry of caring people around him at all times, was enough to place the dignified capstone on his life that he earned by virtue of his being a fantastic, hardworking man and parent."
My Grandmother has been at HarborView for the past 5 years and the staff is so kind and nurturing. It has a great feel and is quiet and peaceful. Highly recommended!
"It's never easy or pleasant deciding to place a loved one in a facility. My 87 year old Mom had advanced cancer which had metastasized to her brain, leaving her immobile one one side and greatly impacting her short term memory and her ability to speak with any cognizance. We tried in-home care but it was way too expensive (20K per month) and just was not viable for her. We looked all over the county for a good assisted living situation. So many of them were full, or had more or less than we needed. We finally found Harborview in my favorite neighborhood, of all places, and so I went to tour it. The person who does tours was not in, but another administrator Doris was happy to show me around. The home itself is a beautiful old Italianate mansion with gorgeous grounds and big beautiful windows. Amazing views across the harbor to Pt. Loma. They house only about 40 residents. I observed residents in the common areas, and all looked pretty content. There were two available private rooms, both clean and lovely. As I was leaving, the owner Jeff Settineri had arrived and took 30 minutes to talk to me about our situation with Mom. He was straightforward, and transparent and very empathetic and gave me all the info I needed. I discussed with my brothers and two days later we moved Mom over. She had a sunny downstairs room with a private entrance and lovely garden outside. It was a bit rough at first as we worked with the staff to get her established and comfortable, but pretty soon she was trustful of and happy to see her caregivers. Her hospice service visited several times a week. We were kept fully informed as to any changes or needs that arose. She had all her meals in her room and snacks, and plenty of walks outside in her wheelchair which she loved. There are lots of activities for the residents but she was a bit beyond being able to engage. Her caregivers were unfailingly sweet and patient and attentive to her and to us. Her meds were administered correctly, her laundry was done regularly and she was kept clean and comfortable. She was there for about six weeks, and she passed peacefully while resting one morning. Everyone was so awesome that day, knowing how hard it was for us. During that time, the staff became like family to us. We brought gifts and goodies to thank them and we still intend to visit occasionally. I can't say enough about the gracious care and respect my mom and our family got there. It is something I will be forever thankful for. Jeff, Genoveva, Doris, and all the staff, thank you. Highly recommend."
The management and staff at HarborView are warm, caring, and professional. They take excellent care of the residents and do a good job of staying in touch with family. The pricing is more than fair. The facility and grounds are very pleasant. It is big enough to have an activities program for the residents, but not so big that it feels institutional. This place has good vibes and does a great job. I highly recommend it. They took great care of my very difficult uncle.
After touring several assisted living / memory care facilities, I decided to move my uncle into HarborView. It was by far the most pleasant and homiest. I was impressed with how warm and caring and professional the management and staff are. They knew exactly how to handle my very difficult uncle and cared for him with understanding and patience. It is a lovely old mansion with beautiful grounds, so I felt it was a place I would enjoy being when I visited my uncle. HarborView is just the perfect size -- not too big so it does not feel institutional, but big enough to be able to have an activities program to keep the residents as engaged and actively involved in life as they can be. I found the pricing to be more than fair. I highly recommend HarborView.
"I am writing this review on behalf of my family, and cannot begin to express the respect and affection we have for Jeff and his staff, for all they did to assist our mother during the last few months of her life. Our mother was a very proud individual who had insisted she be allowed to stay in her own home until she passed away. Our mother had been deteriorating with alzheimers/dementia for some time, and we knew that staying in her own home was not going to be possible in the long run. My brother and I spent countless hours visiting various assisted living/memory care facilities trying to decide which one would be the best fit for our mother and the family. We had a good idea of what was available, and were close to making a decision when I happened to receive an Open House invitation to visit Harbor View. Total coincidence, but perfect timing! I went to the Open House, and immediately fell in love with the place. The main attraction is the feeling of intimacy it imparts. Harbor View is a grand old stately family home and does not give off an ""institutional"" feel. This was very important to our family. The decision to use Harbor View was very easy. I went back to see Jeff and he was very gracious in showing me around. He was incredibly understanding of what our needs would be, and discussed numerous options for rooms, pricing etc. Shortly after we had indicated our interest in using Harbor View, circumstances forced our hand and we needed to get our mother into the home right away. Jeff and his staff were absolutely incredible to work with, and their level of compassion, and understanding of families in these circumstances was remarkable. One hears of horror stories about how old folks are often treated in homes of this kind, but not in this facility. The staff, to a person, took an interest in having a personal relationship with our mother once she was moved in, and they helped her adjust very smoothly into a situation she was not initially happy to be in. This made all the difference in the world. She soon realized that she needed to be there, and appreciated in her limited way, what everyone was doing for her. At different times during our mother's stay in the home, she needed special attention, and nothing was too much trouble for Jeff and his staff. While I do not remember the names of all his key staff, I would like to mention Geneveva who is his ""right hand"" person. What an unbelievable human being she is!! Nothing was ever too much trouble. Ever. Her professional demeanor never waivered, and I am sure like all of us she had difficult days. It never showed. I remember Pria and Laura and others whose names escape me, but everyone was so unbelievably kind to our mother and to us when we visited. I could go on and on, but suffice it to say, that this home, it's owners and staff are exceptional. We will forever be grateful for the compassion and kindness shown to our mother and to our family. We highly recommend Harbor View."
I recently moved my mother to Harbor View Senior Living in San Diego. The facility is very well maintained and the staff has been extremely supportive and responsive throughout the process. My mother has been well taken care of and we appreciate the entire HV team for their compassionate care of my mother. Thanks for a job well done!
If you have family member(s) who need a first rate memory care residence, especially if they're in advanced stages of dementia or Alzheimer's look no further. My sister and I researched about 10 such places within the city limits and although we first chose another one that was rated as one of the top five in the county that had more extensive programs we soon realized that Harbor View was far superior. The food, friendliness, beauty, cleanliness, attention to detail and the TLC at Harbor View was head and shoulders above the larger corporate bottom-line oriented location from which we quickly moved our mother. Save yourself time, grief and in the larger scheme of things money and go with these compassionate pros...
If you are looking for a place that will take care of your loved ones with respect and dignity, look no longer. The way everyone treats your family member or friend here will put a smile on your face every time you visit. It really does feel like a home and stands out among the other assisted living facilities.
"Harbor View was home for my mother when I relocated her from an assisted living facility in Northern California to San Diego. She was needing more care and more social interaction. After visiting with the owner and the administrator and touring this beautiful home, my husband and I knew it would be a perfect fit for Mom. The owner, administrator, nurse, caregiving staff and cook are all the best people. Then genuinely care about each of their residents...they all feel like family. I am so very happy that we made the move to Harbor View Chateau."
"My Uncle lived in Harborview for about 2.5 years. We had to move him out of a different facility as they could not adequately care for him. Harborview welcomed him with open arms and made him feel like a part of their family immediately. He wasn't good at change and the change to Harborview went well. The staff were caring and took excellent care of him. We found out that he was requesting a coke with lunch so we brought some by for him. Jeff let us know that they would include the coke in their food ordering so we didn't need to bring any. As I wasn't local and was his healthcare POA they were excellent at keeping me informed and allowing me to triage help from my Mom and Sister as needed and allowed. One of the medications my Uncle was taking was very expensive so I wanted a 90 day supply through his mail order pharmacy. Harborview set up a new process outside of their norm to accommodate the mail order. This resulted in saving hundreds of dollars. The cost of living at Harborview was very reasonable and having a furnished room was a huge help. My family was always impressed with how clean and tidy the facility was. In general, we were pleased with where my Uncle was able to live the last few years of his life. Our family highly recommends Harborview."
Get More Info or Plan a Visit
We're here to answer your questions and would love to show you around our community if you're interested in scheduling a tour of our home in Bankers Hill.